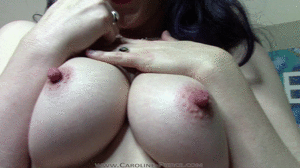 You...you've seen all my movies and clips and know my *ahem* body of work quite thoroughly. And I know you love my curves, how I tease you with them. You love my breasts. And you LOVE my ass.
You LOVE my ass and you would do anything to fuck my delicious ass, but that privilege is reserved for only a select few very special men. SO few even get to fuck me, let alone have my anal treasure.
But you, now you've proven yourself worthy of my time and attention. AND, after fucking my pussy and filling me full of your cum, now you get to have that ass that you've desired for so long. Come here and FUCK ME, fuck my ass up close and personal in this POV sex clip.



***This custom video has a name check in it for Bob.
***This was a custom video commission. Want your own bespoke video? Send me an e-mail and let's talk!
POV sex, ass worship, pussy worship, breast worship, clit worship