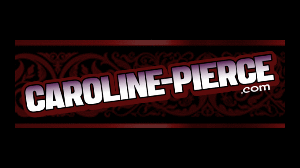 Just another day at the office with my gorgeous gal pal Sandra Silvers! Another "day at the office" getting tied up and gagged that is ;)
Enjoy this clip from Sandra's site!
________________________________


2 MILF Secretaries, Bound & Gagged! Corset, Pantyhose & Silk Blouse Struggles!
Classic damsel in distress action as curvy captive executive assistants Sandra and Caroline are tied together arm-to-arm and knees-to-knees atop the Boss's desk! With rope around their ample chests and tiny corseted waists, their hour glass figures writhe in an effort to get free, a futile effort at that. Perched above the floor, their long legs, ending in impressively high heels, are tethered to opposite corners of the desk. if they struggle too much, they will both end up crashing to the floor, face first. Their classic cleave gags are enhanced and made more effective with several layers of modern vet wrap, making their pleas and communication attempts even less effective. But it doesn't stop them from trying!