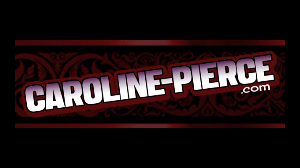 11:43 video
Oh my goodness, visiting my buxom gal pal Sandra Silvers, we find ourselves tied up and subjected to a naughty Doctor Ruth Cassidy's administration of orgasms!
__________________________________________________________________________
Lady Doctor Administers Bondage Orgasms to a pair of MILF Patients!
In the abandoned sanitarium, Dr. Ruth (Cassidy) believes she has discovered a cure for female hysteria. She has two curvy MILF "volunteers" to help her with her experiments. The pair of ravishing recruits are restrained with rigid ropes and gagged with red tape, stretched and exposed over the bare steel springs of a hospital bed. Ruth wheels the subjects into her operating theater. The electric bed is raised to the proper height. The patients eyes grow wide as the doctor retrieves her tools. A pair of high powered electric vibrating wands. The gals can not resist as Dr. Ruth expertly applies the devices to their primed, pert and unprotected pussies. She wrings screaming orgasm after orgasm out of her subdued subjects leaving a quivering mound of worn-out MILFs in her wake. The good doctor let them rest before round 2 begins...